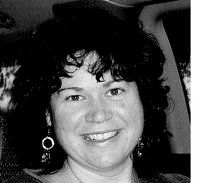 Deborah Elizabeth "Deb" Tardiff
Deborah was an extraordinary person living what she claimed was an ordinary life.
Raised by her parents to enjoy the simple gifts that life presents, she found great joy in her home, family and friends. With Jack's quick wit and an enduring sense of humour she walked steadily through life. Deb was keen to model herself after the many strong and capable women of her circle – her two grandmothers, her mom, her aunts, cousins and 'Patsy's'many friends. In doing so, she became an excellent daughter and sister - later, an excellent wife and mother.
Summers as a child were spent at Victoria Beach and when Deborah was ten their loyalties shifted to Lake of the Woods – Galt Island on Shoal Lake. Many special memories were made here and will continue to be. Summers at the lake were a must and they all learned how peaceful the world could be and how very big the sky could be. They also learned how important it is to win at board games.Island living was a real challenge for someone who never really liked the water, but the destination was always worth the journey.
Deb met Brian in 1980 at university. He was drawn to her curly hair. She was drawn to the tall handsome man that he is and in 1985 she married the husband and father he would become. She was impressed with his ability to make something from nothing - always with ingenuity, grit and humour. Their cottage started as an idea on a scrap of paper and boatload by boatload, board on board it is becoming the perfect paradise. The focus of Brian's hardworking life has been the comfort of his family and he always exhausted himself to see them happy. Her gratitude to him was profound.
Deb was deeply pleased with and proud of their children Michael and Carlin – a millionaire's family indeed. They have many happy memories and can easily conjure one to lift them through difficult times. Family camping trips were a highlight for Deb. The van breaking down was a reliable occurrence on these junkets but they would reward themselves with a hotel stay and hot shower when it did.
Deb treasured her relationships with each of her nieces and nephews Brin, Keilan, Ashton and Sarah– they were all so special to her.
She managed to find awesome people with every job opportunity and each one brought new experiences and friendships. She loved to work and gave each job her all. She was grateful to the many friends at Spirit of Math and M.E.I.A. Her tenacity and sense of humour were welcome traits and she became an invaluable member of their teams.
Deborah would like to thank the Cancer support group.Thanks to the special people that have helped the family so much in the past year, with driving, meals, kind words and deeds, especially Pam, Ian, Janet, etc.
In lieu of flowers, donations in Deb's memory should be made to Riverview Health Centre – Palliative Care.
Deb's celebration of life will be held at the Riverview Community Club, 90 Ashland Ave, on Friday July 5, 2019 at 1:00 p.m.