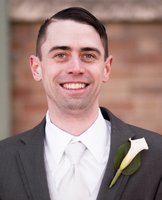 Ryan Philip Jackson
Peacefully on July 19th, Ryan Philip Jackson passed away at the age of 35.
He was a father to three beautiful children, a husband and confidant to his wife, a brother, an uncle, a nephew and a devoted loving son.
Ryan was an artist in all his endeavours, whether it was crafting a dish as a chef, making a play in hockey or entertaining his large group of friends with his witty personality. He was passionate, charming and creative.
A private gathering for family and friends will be announced at a later date.
The darker the valley, the brighter the mountain top. May you find peace in the light amongst the clouds.