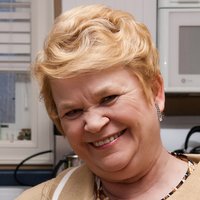 Carol Ellen Downie
It is with sadness that we share the loss of Carol Downie on October 27th, 2019 due to health complications. Carol was predeceased by her father Irwin Downie, her mother, Viola (Atkins) Downie, her brother Bryan Downie and her grand-niece Chelsea Laycock. Carol will be very missed by her sister and brother-in-law; Dona and Harvey Laycock. Carol loved and was very proud of her nephews and nieces; Brent, Glenn, Dawn Marnie (Laycock); Mark and Diana (Downie); and grand-nieces and grand-nephews in Manitoba, Ontario and California.
Carol had a love of family history, she enjoyed many years traveling to many parts of the UK, and the USA with her mom. She had a successful 35 year career with the RCMP and retired in 2008.
Carol was very independent and was often seen out shopping and bussing to wherever she needed to go. She would travel by bus from far west end Winnipeg all the way to south east end of town to see her sister and brother in law.
Carol bowled throughout her life at the polo park lanes and she continued to be active in her retirement with bowling and dance classes. We are grateful that Carol was active right up to the day of her passing. Many friends and associates have expressed sadness at this loss of sweet woman, teammate, and friend.
Carol was a loved sister, daughter, auntie, and mother to her furry kitty daughters; Tawny and Cuddles. Carol would think it remiss not to mention her dear Mittens (passed) and Patches (passed) as they were also so loved by her.
We will miss her but we trust she is safe and happy to see her loved ones (both 2 legged and 4 legged) where she is!
As per Carol's wishes, there will be no service, but donations can be made in Carol's name to your favorite animal shelter or rescue. Carol's choice was "Winnipeg Pet Rescue Shelter":