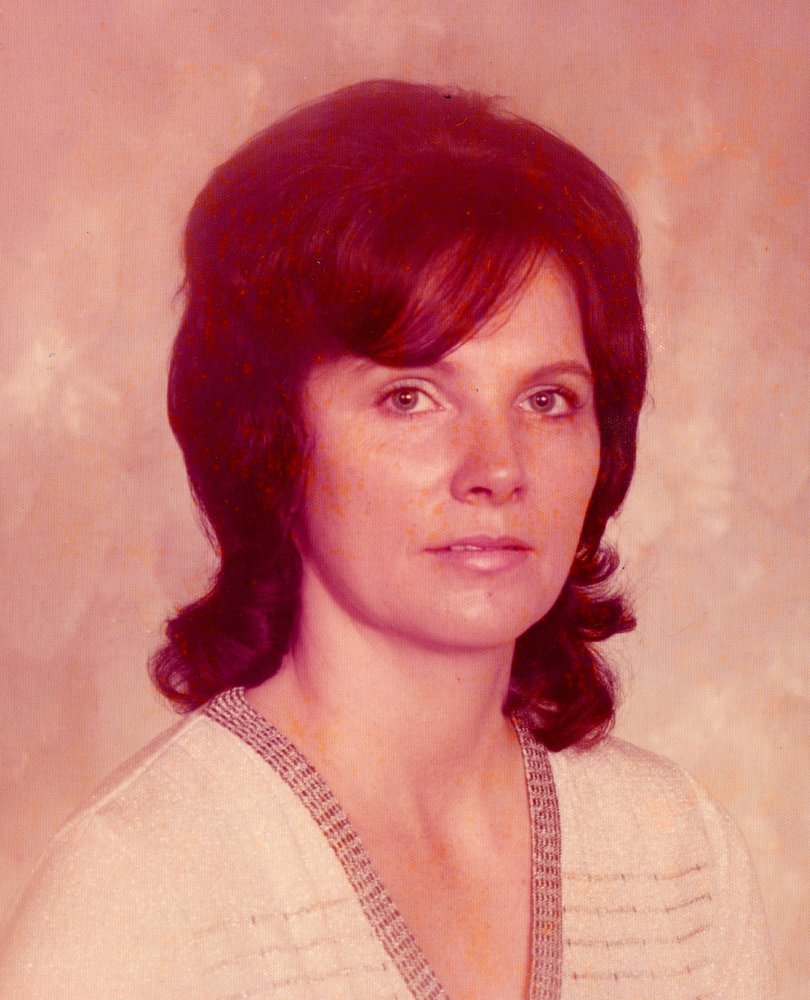 Obituary of Mary Helen Masyoluk
Greatly loved by her children, grandchildren and great-grandson, the family of Mary Helen Masyoluk announce with deepest sorrow that our mother has passed away. Mom was called home to her eternal life in the most beautiful place, Heaven, and is now resting in the Loving Arms of our Precious Saviour, Jesus Christ. Mary Helen Masyoluk "Helen" (nee Lothman) was born March 22, 1939 in Winnipeg MB. The oldest daughter of Mary Inglis Lothman and Edward Charles Lothman. Mom is survived by her 4 children, Steven Masyoluk (Shelley), Steve's son Shayne Masyoluk, Shelley's daughters; Jennifer Hamilton and Meaghan Swain (Devin), children, Brooklyn, Hayden, and Madden, Michael Masyoluk (Sandie Foster), Mandy Penzick (Gary) and Lynda Masyoluk, Lynda's daughter Marlee Fife and Lynda's grandson Carter. She also leaves to mourn her Aunt Elsie Brimacombe, and special cousin Errol (Maureen) Brimacombe of Chilliwack BC, brother John Lothman (June) of Edmonton AB, sister Anne Underwood (Barry) of Winnipeg MB, sister Karen Borysowich (Ron) of Winnipeg and sister-in-law Jennie Glugosh of Winnipeg. Mom was predeceased by her parents, Mary Inglis Lothman and Edward Charles Lothman; Aunty Florence Hepburn; Uncle Patrick Hepburn, Uncle Stewart Hepburn, Uncle George Hepburn; brothers; Tom Lothman and Fred Lothman; sister-in-law Sharon Lothman and her daughters: Brenda, Cindy, and Sherry; sister-in-law Elizabeth Lothman; sister-in-law Fran Lothman; nephew Ron Sokoloski; cousin Diane Jamison of Thunder Bay, Ontario; cousin George Hepburn; and very special life-long friend Hazel McCardle. Mom also leaves to cherish her memory, many nieces, nephews, great nieces, great nephews, great-great nieces, and great-great nephews (Lothman, Masyoluk, Sokoloski and Glugosh families), relatives in Scotland and Sweden, friends, and co-workers. Mom also had a few very special life-long friends that held a truly cherished place in her heart; Marlene Caton, Marie Pukalo, and Lisa Bannatyne. Mom was a dynamic, vivacious, energetic, compassionate, caring and loving Mother, grandmother and great-grandmother. Mom was very devoted to her family. Her family was her biggest love and greatest joy. Mom worked at many careers, including; Eaton's mail order and as an elevator operator in the Winnipeg Eaton's downtown store, Salisbury House, Real Estate, CN Rail, running a small restaurant with her son Mike and selling cookbooks. Mom decided in the late 80's to go back to school. She left Winnipeg and headed to Ontario where she attended Confederation College in Thunder Bay to pursue Human Resources Pay Equity Management and graduated in 1991 with an Honour degree. When Mom returned home, there was a recession and there were no jobs available in her chosen field. She then went on to work for Winnipeg Child and Family Services retiring as a Group Home Manager in 2004, where she was so dearly respected and loved by her co-workers and the children in care. Mom helped to form, guide and change the lives and paths of many young children over those years. Mom was a people person. She loved family get togethers and celebrating with everyone. She was a fantastic cook. She spent many hours making everyone's favourite, perogies, pereshky, and holupchi (always excellent and so very tasty), considering Mom was Scottish & Swedish and not Ukrainian, it was always amazing Ukrainian food! And, of course, who in the family could ever forget her famous Denver sandwiches. Plus, many other creations that she and friend Hazel McCardle would whip up. She was the most incredible mother, grandmother, great-grandmother, daughter, sister, aunt, great-aunt, great-great aunt, cousin and friend. She genuinely and unconditionally loved every single one of you deeply with her whole heart. Many of our first cousins have remarked, "she was my favourite aunt". Mom took some very memorable trips with her children over the years: Las Vegas & Phoenix with son Steve; a Caribbean cruise with son Mike and Sandie; Fargo, N.D with Mandy and Gary; and her trip to O'ahu, Hawai'i with daughter Lynda were all unforgettable. We were all blessed to have Mom for 81 years. Her children, granddaughter, grandson and great-grandson have special attributes that they have inherited from their mom / gramma /great-gramma Helen. What is a special person? A "special" person, is someone with only good intentions, no matter what they do (or don't do), even if they express themselves in "their" way, no one is ever offended or hurt emotionally. This was our mother, grandmother, great-grandmother, aunt, great aunt, and great-great aunt Helen Masyoluk. The family would like to especially thank Dr. Kirsten Scott whom for many years had taken excellent care of our mother. We would also like to thank the immense support provided by: the WRHA Homecare Program, the WRHA Family & Self-Managed Care Program, the WRHA Palliative Care Team, the Lyons Adult Day Program, and the Middle Church Adult Day Program. Special thanks to our extended family, friends, and co-workers for their calls, prayers, and support these past years and especially the last 3 months. Your loving caring thoughts and deeds helped our family through one of the toughest times in all our lives and we feel truly blessed and forever grateful for you all. The saying it takes a village is so very true as shown by the loving care and attention provided to mom these past 5 years from all her incredibly amazing health care aids whom mom adored and loved dearly: Delfina Aguiar, Ashley Foster, Brigitte Funk, Joan Mohamed and her primary care giver Wilma Lawrence, without them, it would not have been possible for Mandy and Gary to care for mom 24/7 in their home until mom's passing. We will never forget you and cannot express enough our thanks for the exceptional care and unconditional love you all provided to our mom. We were truly blessed to have mom so well taken care of and from the bottom of our family's hearts we thank you all so very, very much. Mom will be loved, missed, fondly thought of and forever remembered and will continue to live on in the hearts by all who knew her. She was one of a kind. Her smile would light up an entire room. Her presence was always warmly felt. An incredibly and unconditionally loving, caring, generous, kind, gentle, patient and nurturing woman. A woman of great strength, which she inherited from her mother, Mary. Mom touched the heart of every single person she met. She knew how much we all loved her and we knew how much she loved us. May God continue to bless you abundantly, love you dearly, and watch over you always. Love you forever and ever and always Mom. Until we meet again in Heaven. God bless you. Love Always from your entire family, numerous friends, and co-workers. Due to the Covid-19 capacity restrictions, a private service will be held at Holy Eucharist Parish followed by Interment at All Saints Cemetery with Father Michael Kwiatkowski officiating. A Celebration of Life will be held at a later date. Donations in Mom's honour and memory may be made to the Alzheimer's Society of Manitoba, 120 Donald St, Winnipeg, MB R3C 4G2 phone: 204-943-6622.


Share Your Memory of
Mary
Contact Us
(Just a few seconds North of the Perimeter on Henderson Hwy)
Fax: (204) 505-4491
Have a Question?
We understand that there are many questions that arise when a death occurs. We are available 24 hours a day, seven days a week to answer questions you may have and provide direction. Please call us if you require immediate assistance.