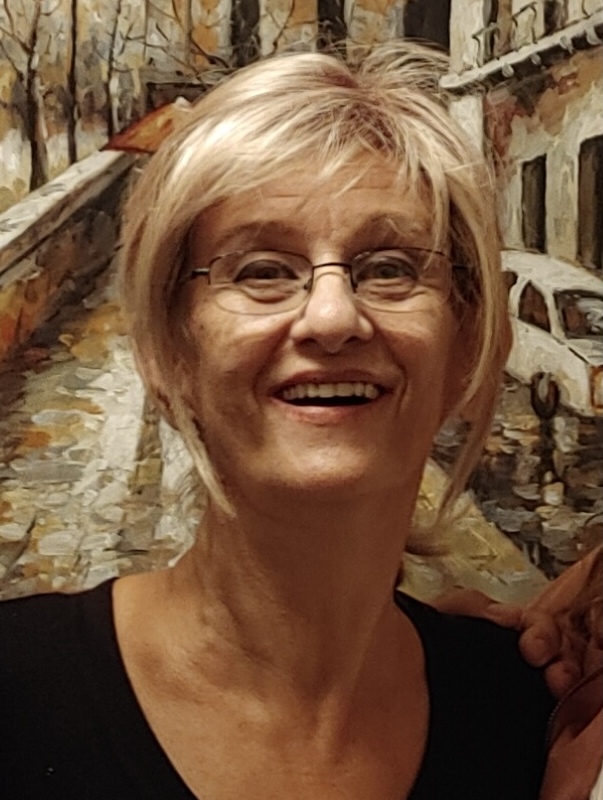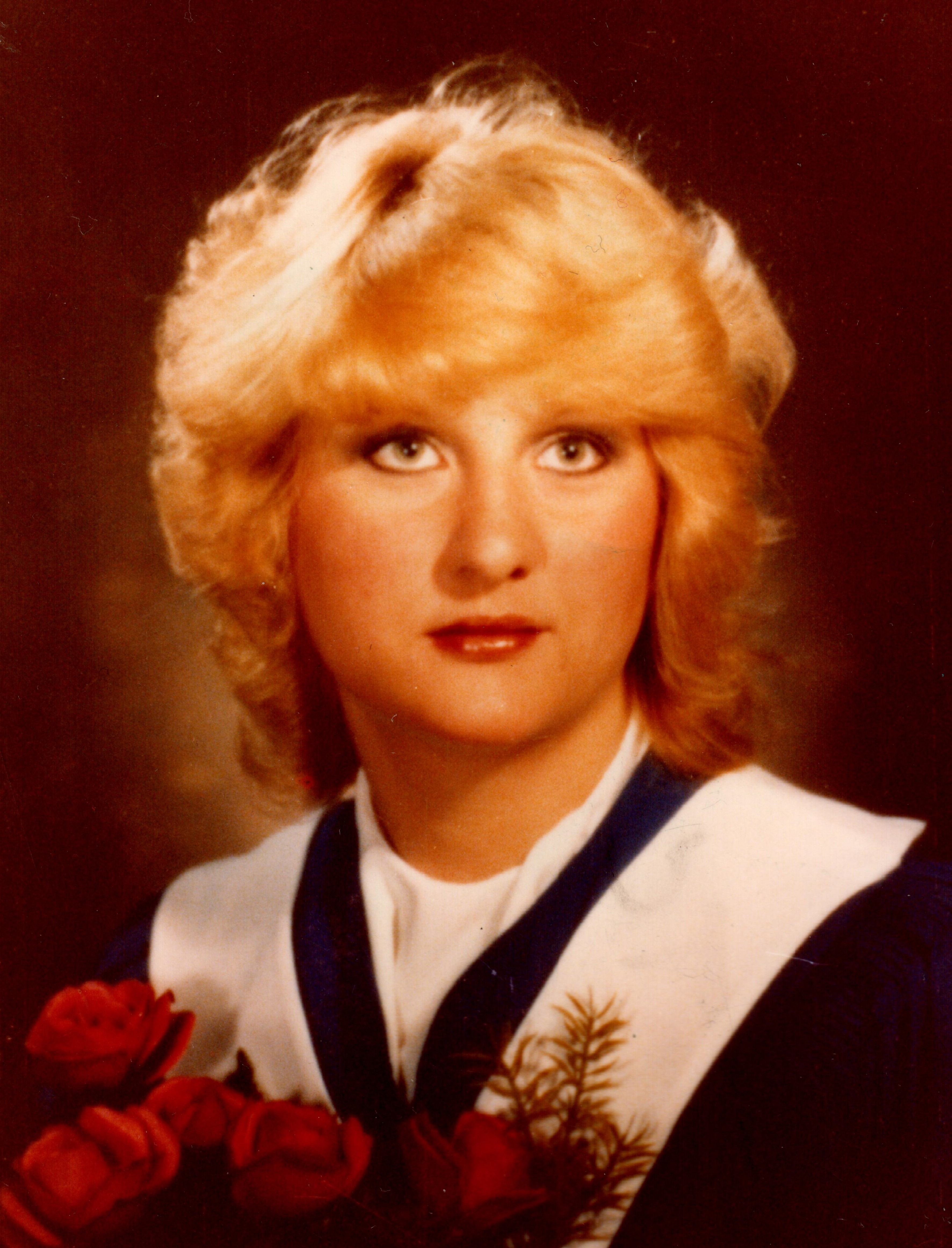 Obituary of Violetta Hauptkorn
Please share a memory of Violetta to include in a keepsake book for family and friends.
Peacefully, after a hard-fought battle with liver cancer, our beloved Violetta passed away on January 3, 2021 with her loving husband, Tom, and her cherished daughter, Jackie, at her side. Predeceased by her father, Leszek Kolber in 2017 and her Babcia Stasia in 2006, left to mourn is her heartbroken family: Tom, husband and best friend, Jacqueline, her precious daughter, her loving mother Irena, her beloved sisters Ilona and Dorothy, and her adored niece Natalia. Also greatly mourning her passing is the Hauptkorn family: her loving mother-in law Helen, her loving brothers and sisters-in-law; Ed & Dina, Karin, Esther & Jim, Angela & Ron, Ruth & Mark, Ralph & Sarah, her nieces and nephews including Michael, Kassi, Mia, Shari, Alyssa, Rebecca, Amanda, Hailey and many others too numerous to list. Violetta was greatly loved by all, her family and her countless friends and beloved colleagues throughout Canada, and also by her childhood friends and family in Poland. We sometimes teased Violetta about her exceptional work ethic and her organizational skills, but we were so proud of her for being organized, especially at the end. She tried to contact all her friends to leave a personal goodbye, and to thank them for all their support during the hardest year and half we have ever had to endure. As she was not able to call everyone in person, Violetta dictated part of her own obituary to ensure that everyone would know just how much she loved and appreciated them. "I was born in Cieplice, Poland, and my family came to Canada in 1973. I was fortunate to have a great childhood, and was blessed with the best grandparents, especially my Babcia Stasia. I had the most wonderful parents, Leszek and Irena, who loved me very much and whom I adored. My parents gave me everything. They were my rock throughout my life. Mamusia, ja cie bardzo kocham, (Mom I love you so much). Thank you for always being there for me. Tata, I missed you so very much. I'm so glad to see you again. I loved my little sisters Ilona and Dorothy, even though I was sometimes too cool of a teenager to tell them back then. As adults all three of us were very close. Ilona, thank you for everything you helped me with, and for the delicious omelettes. Dorothy, thank you so much for your incredible offer when the doctors discussed transplant. Please look back fondly at the good times we had. Our family shared so many laughs. Remember me and Tata whenever you hear a "dad' joke. I spent my teenage years growing up in Winnipeg with many fond memories and hilarious stories, and the friends I made back then have stayed close to my heart through all these years. Shari Wolfson, you were always there for me, and our special weekends at your cottage meant the world to me. Thank you so much for being my friend. I'll save you a locker just like you asked. To Janice Wysmulek and Irene Kane, I thought of you as my other Polish sisters, and was so glad to have you in my life. Thank you for all the great times we shared. In 1983 I met my best friend, my life partner, my love of my life, Tom. We were married in 1985, and we had 35 ½ of the most wonderful years together, full of many adventures, laughs, and love. Tom, you were an amazing husband, and the most incredible caregiver I could ever have had. I love you so very much. Marrying Tom meant that I gained another loving family, and a wonderful mother-in-law Helen, who accepted me with welcoming arms, and the best brothers and sisters-in-law. In 1990 Tom and I had our miracle baby Jacqueline. No child was ever more wanted, cherished or adored. Jackie, you were the greatest gift from God. You were the light of my life, you meant everything to me. I am so proud of you for the amazing woman you have grown up to be. I will always love you and will always be with you. I can honestly say I had a great life and was blessed in so many ways. I had the best family, the best friends, the best colleagues. I was also lucky enough to be able to travel on many amazing vacations. I loved getting away in the winter, and really enjoyed all my fantastic trips with Tom, friends, and family. I am so grateful to have had the opportunity to make the best memories with all of you. Pete Cox and Dianna Richardson, Tom and I greatly cherished our special friendship. You were awesome travel buddies, and we had a fabulous time on our vacation together. Dianna, your cold hands were such a wonderful comfort to me at the hospital last year. Thank you so much for being there. Carol Berard, Derek, Corey and Shelley, thank you so very much for making Tom and I feel like we were part of your family. Thank you for all the wonderful holiday memories we made together. I was blessed to work with and be friends with the most wonderful people during my career in numerous jobs including TCT, Ryan Trucks, Yanke, Bison Transport, and Superior Propane. Please know that I thought of each and everyone with great fondness. My last work family was Bison Fire Protection and you all held a special place in my heart. Chris, Bonnie, Jen, Leanne, Todd, Mike and Dayna, please know how much I cared for all of you and how much all your well wishes, prayers and support meant to me. To Doug, who was my partner on my journey with cancer, I greatly appreciated being able to share my struggle with you, as you could understand in a way so few could. Thank you very much for being there. In 2020, a special and dear friend of mine, Stanley Choy, passed away. It was a very difficult loss for me, and I missed him dearly. Stan, we're going to have to have breakfast together up there now. Thank you to all the caring and amazing medical staff who helped me through all my many challenges. Dr. Maciej Bialy, Dr. Peretz, and Dr. Nashed, your enduring support during my cancer battle meant so much to me. To all my parents' friends, Genia Gagro, Mary Rowinski, Teresa Janus, Anna Angeloni, and many others, thank you for your prayers and for all the memories our family shared with yours. Please continue to take care of my mother during this difficult time. Thank you to everyone for their prayers, love and positive thoughts. If I've forgotten to list someone's name, please know that every single person who thought of me helped me so much through this journey. I will miss you all." Our Violetta was the most incredible, beautiful, and amazing mother, wife, daughter and sister. As her family we cherished her, but we have come to realize just what an extraordinary impact she had on others, as person after person has reached out to let us know she was the most sincere, compassionate, and unforgettable person. "Violetta had the biggest heart of anyone I've ever met", "She was so vibrant, caring, warm and accepting" and "She taught me to take on life with a sense of humour and positivity," are just a few of the loveliest condolences and heartfelt messages the family has received from those that knew and loved her. Thank you to all. We will cherish these words of comfort always. We were very fortunate to have Violetta home for the holidays. We all agreed that we spent the most special and meaningful Christmas day, watching movies, reminiscing, and enjoying our precious time together. We will never forget how blessed we were to have her with us. The family sends our enduring gratitude to all of those who added Violetta to their prayers, especially Irene Rowinski, Relly Araneta, Furtuna Habtemicael, and many, many others. We take comfort knowing that Vi is safe in God's care now and reunited with her Tata and Babcia in heaven. We will miss Violetta forever, and are absolutely devasted by our loss. We find some peace in the knowledge that she's no longer in pain or suffering, but our hearts will be broken forever. One of Violetta's greatest passions was gardening. If you see an exceptionally beautiful rose this summer, please think of Vi. We'd like to think she's sending us her love through the beauty of nature. Rest in Peace Violetta, Odpoczywaj w spokoju kochana nasza. We love you very, very much. Wieczny Odpoczywek racz dac Jej Panie. In lieu of flowers, donations to CancerCare or Holy Ghost Parish would be greatly appreciated. Due to COVID regulations, the family is having a private funeral, with a Celebration of Life planned for spring. Wieczny Odpoczywek racz dac Jej Panie


Share Your Memory of
Violetta
Contact Us
(Just a few seconds North of the Perimeter on Henderson Hwy)
Fax: (204) 505-4491
Have a Question?
We understand that there are many questions that arise when a death occurs. We are available 24 hours a day, seven days a week to answer questions you may have and provide direction. Please call us if you require immediate assistance.