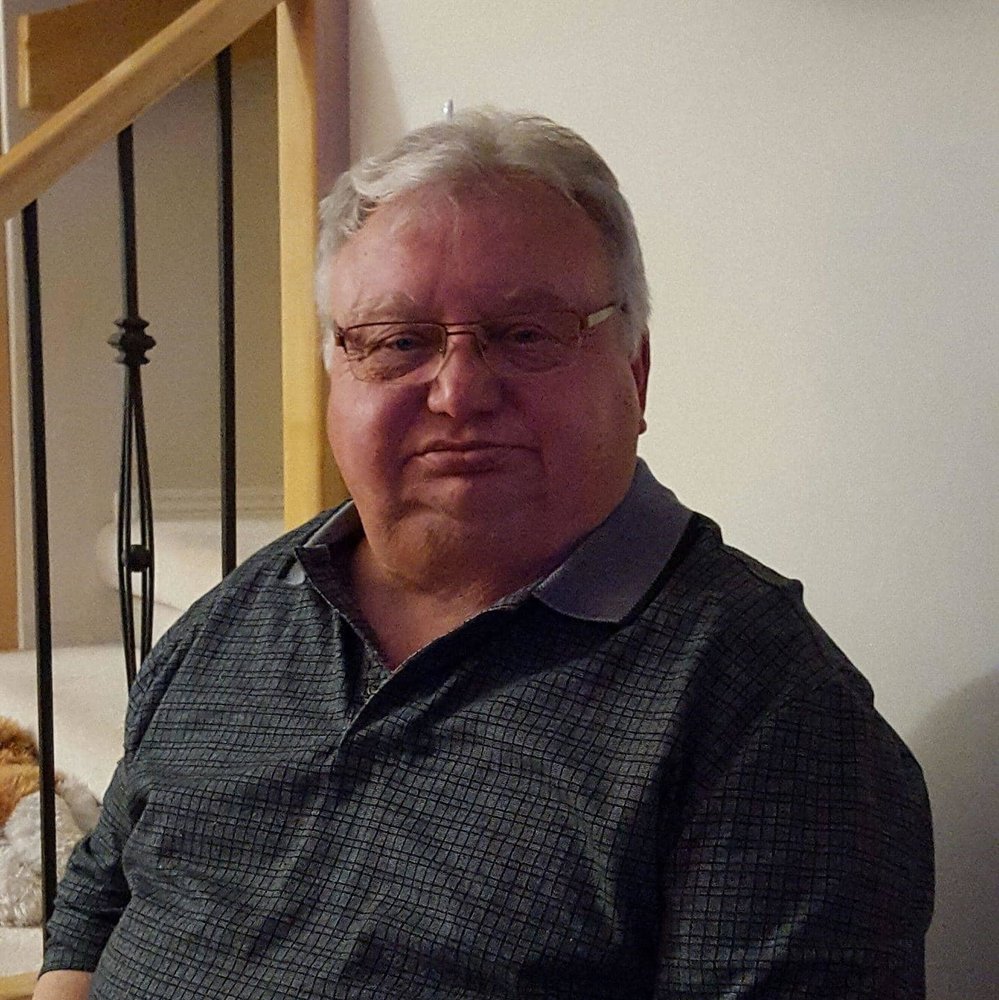 Obituary of Peter William Gyorfy
It is with heavy hearts we announce the sudden passing of Peter William Gyorfy on Thursday, January 28, 2021. Peter was pre-deceased by his parents Jozef Gyorfy and Mary Hagenlocher. He is Survived by his loving wife of 45 years Linda Mae Gyorfy; daughters Christina (Tom), Samantha, Elizabeth (Richard); grandchildren Hannah, Caitlin, Jackson, Nick, Ivorie, Emma, Athena; step-father Fritz Hagenlocher; brothers Rob and David; and his "Boys". Peter was born September 28, 1951, in Austria. His mother Mary would call him "her Peterling". Both his mom and dad were tailors by trade, so Peter would always be dressed in a fine tailored suit on a regular basis, this continued to be a trait of his throughout his whole life. As a young boy, Peter was known for knocking on neighbors' doors for some of his favorite snacks, such as sausages, his love of food started at a young age. Peter and his parents immigrated to Winnipeg in 1954, this is where he called home for the rest of his life. Peter moved out on his own at the age of 17 which started off his long career as a Professional Driver. He was one of the first owner/operators at Yellow Taxi (Unicity Taxi), he was always very proud of that. There were many driving stories he would share with us. One of his favorite memories of being a cab driver was picking up Aerosmith after a gig and being invited back to the afterparty; this was before they made it big. While driving cab Peter acquired the nick name "Pumpkin". Linda and Peter met by chance at a party in the fall of 1968, Linda had not planned to attend and Peter had decided to crash it. They were together for three years and split for three years, but they were destined to be together. Linda's mother Hazel had her sand read in 1974 and they predicted Linda would reunite with an old flame, they would date for a year and would be married within the year after; and it was just so. While dating, Peter and Linda had both become attached to a stray dog that had been abandoned, this gave Peter the idea to move in together, but was decided they should get married first to keep tradition. Peter and Linda were then married on November 20, 1976. Shortly after they were married, they purchased their first home together on Avery Street. A few years later they were blessed with their first daughter, Christina. Four years following the birth of Christina they were blessed with their second child, Samantha and 18 months later they were again blessed with their third child Elizabeth. Peter and Linda decided to purchase their second home on Oakenwald Street to accommodate their growing family and preceded to move in the day after Elizabeth was born. It was at that time Peter decided to switch careers to become a Long-Haul Truck Driver, which allowed Linda to stay home to raise the children. Peter began his trucking career with Reimers and after two years of driving he decided to switch over to Kingsway and purchase his first Big Rig. One of Peter's favorite songs he would play in the truck and at home with the family is Alabama's, Roll On (Eighteen-Wheeler). This song will always be a family favorite. Over the years Peter worked at various different trucking company's including: Motorways, Kindersley, and Tri-Line. After 20 years of trucking Peter decided to sell his Truck and follow his dream of owning a Pool Hall. Peter had grown to love the game of pool, he started playing as a teenager and even while on the road trucking, he would always manage to squeeze in a game while on a layover. Peters Pool Hall, Dr. Q's was well known in Charleswood. It was not only a pool hall; but a safe place kids could go after school, a hang-out for people of all ages, and once Aactive Pool League teams starting playing out of there, it became a close family. Peter himself played on various different teams throughout the years. His youngest daughter Elizabeth also shared his love of pool and spent many years playing a long side him, she will always cherish these moments with him. Dr. Q's was also well known for wind up parties, Peter loved to have a good time. Many memories were had by all in that Pool Hall. In 2002 Peter decided to grow out his hair into a pony tail and get his ear pierced. Shortly after arrived his first-born Grandchild, Hannah. He was so proud to become PAPA G. That proudness expanded over the years with the births of Caitlin, Jackson, Nick, Ivorie, Emma and Athena. Papa G played an important role in all of his Grandchildren's lives. They each have many special memories they will hold onto forever. Once again Peter opened a new chapter in his life taking a new position as a Dispatch Operator/Limo Driver with London Limos where he became known as "The Godfather". Over the years driving Limo his children and grandchildren were envious of all the stars Papa G would brag about meeting, driving, or calling them backstage from a concert. After London Limos changed ownership Peter drove for a short time with Winnipeg Limos then decided to switch over to more part-time work and began working with TappCar, Rideshare and Uber. He enjoyed the luxury of being able to control his own schedule. Peter loved spending time with his family, his favorite place to take Linda and the girls growing up was to Caliper Lake Lodge in Ontario. He loved fishing off the dock, swimming with the girls and being out on the boat. Peter and Linda would sometimes wake up early to sneak off on the boat, go fishing and catch the sunrise while the girls slept. It is still a mystery to this day how he managed to fit Linda, his three girls, our German Shepard, himself, Food for two weeks, luggage and Cooking Utensils into his Ford Station Wagon. Once the girls grew up Peter loved to spend time alone with Linda at Inverness Falls. One of the most memorable vacations was when Peter got to meet his Cartoon Idle – Mickey Mouse. He was excited to attend Dinner with Mickey and all his friends. That very same trip he got to swim with dolphins which was something he had always wanted to do. This trip was all the time his girls decided to name him "Silver Fox" and it stuck. Peter was always known as a social butterfly and would strike up a conversation with anyone. His smile would light up a room and he loved to joke around. He was well known for his kind heart and his outgoing personality. He had a soft spot for animals specially for his boys Buster and Blitzen and the never forgotten Hemi. We are blessed to have so many memories, great stories and good times with him. There is not enough words to express how much he will be missed by all. We love you Papa G! A memorial service will be held for Peter at a later date post COVID.


Share Your Memory of
Peter
Contact Us
(Just a few seconds North of the Perimeter on Henderson Hwy)
Fax: (204) 505-4491
Have a Question?
We understand that there are many questions that arise when a death occurs. We are available 24 hours a day, seven days a week to answer questions you may have and provide direction. Please call us if you require immediate assistance.