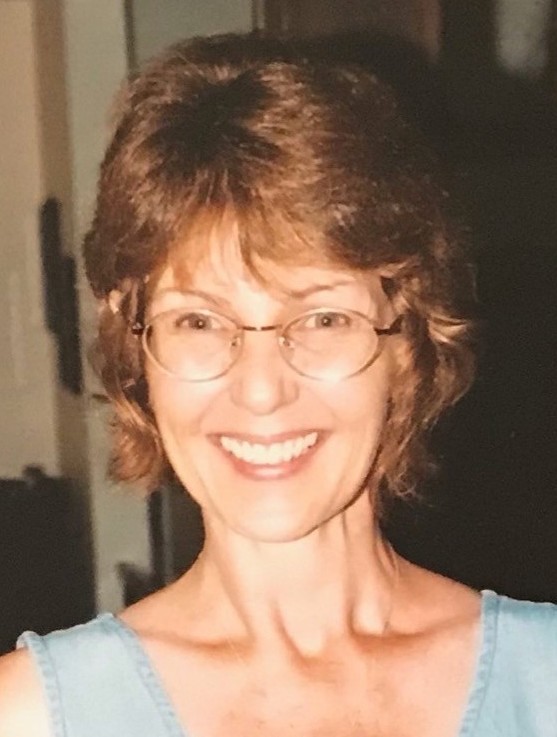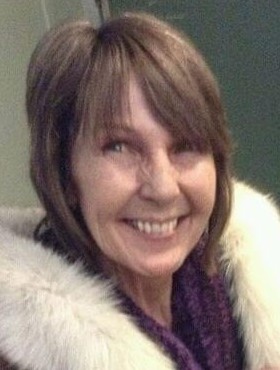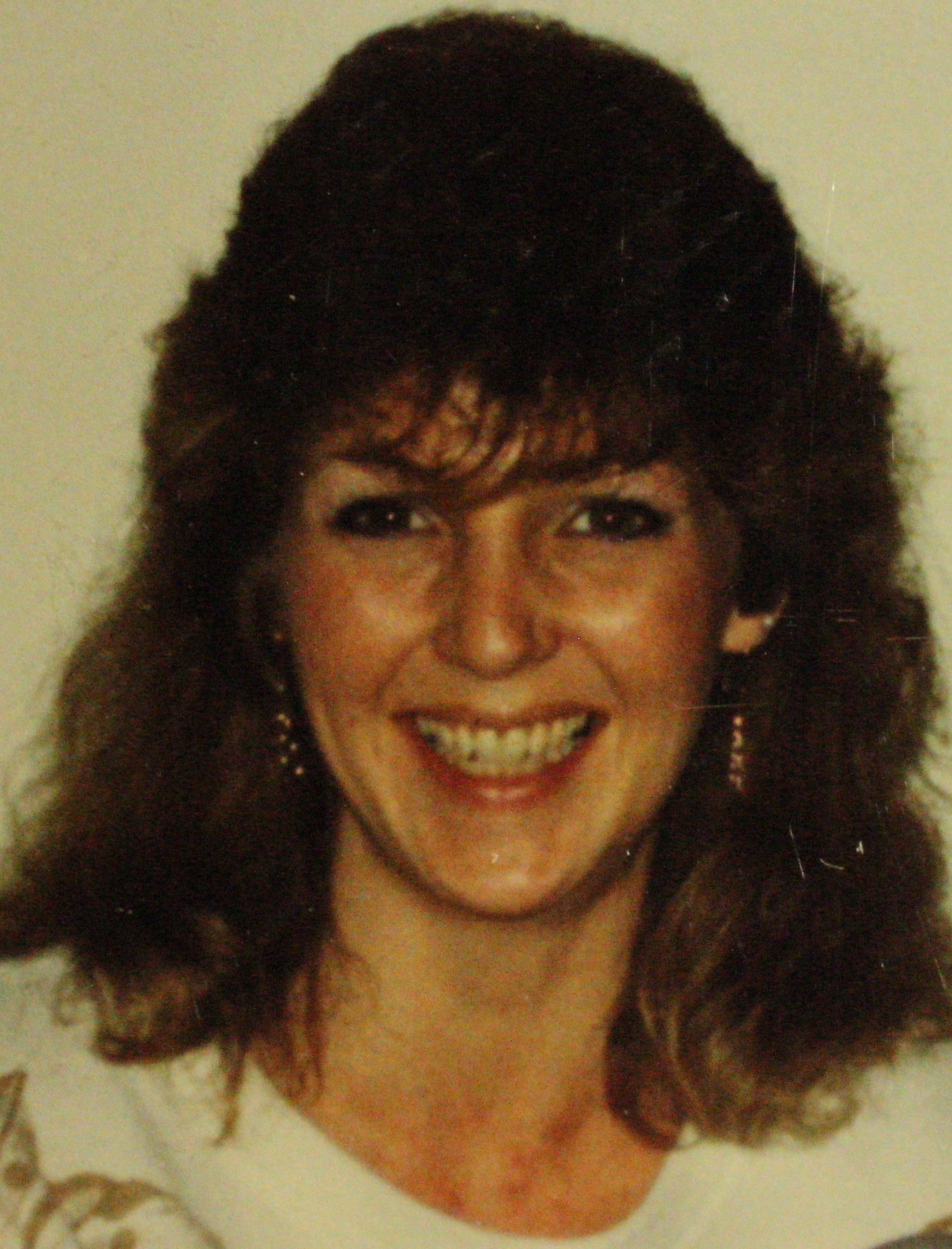 Obituary of Trish Young
Trish Young, born Patricia Ann, finally quit smoking last week. She left us quietly and peacefully, at home, in the early morning of February 8, 2021, after a short battle with lung cancer. Thank you Aunt Ruby for meeting Trish and lighting her way home on the anniversary date of your passing. You two always had such a special bond, now in both life and death. We should have known Trish would go quickly. Whenever she had it in her mind that to go somewhere or do something, she had to do it not now, but right now! In this regard, she was very much like our Mother (unbeknownst to either one of them), and Mom always called her a monkey for it (just look at Tricia Young's Facebook profile pic!). If Trish needed a favour to fulfill a quest, you knew it was coming when the conversation started with, "Can I ask you something?" Trish was born in Birch Hills, Saskatchewan, September 10, 1959, (yes, she was just 61), and then moved to and grew up in the Elmwood area of Winnipeg. Her siblings were Danny and Doris Young, Diane and Kelly Allen, and Elaine and Bryan Ross. There was no such word as "in-law" in her vocabulary and this was especially true of Danny's wife, Doris, whose generosity of time for Trish and enabling of her galavanting nature was unmatched. As a young person, Trish was prone to bringing home strays be it animals or people! Just one example of her huge heart of gold, good judgement be damned. She valued life experience over formal schooling, completing high school and Success Business College as an adult. Trish was constantly decorating, redecorating, and rearranging. Even as a teenager, family would be in the living room, and hear the sound of furniture being dragged across the floor upstairs and knew she was at it again. She did wonders with decorating and filling her living space with glorious ingenuity, style, and creativity with next to nothing. "Diva on a Dime" had nothing on Trish. Trish loved her family, but nothing and no one, was more important to her than her boys, Cody (Gorrell) and Nick Unrau, and her grandkids Anthony, Harley, and Azzalea. THEY were her world and owned her heart. Nick's wife Twila Unrau, mother to Anthony, became the daughter she never had. Trish faced a number of challenges over her lifetime, and one, chronic fatigue syndrome, not only put an end to her work life, but just as bad if not worse, to her volunteering at the thrift store, which meant no more first picks of donations. Trish loved listening to music. She was a little bit blues, a little bit country, and a little bit more rock'n'roll. Second to the people in her life was a passion for creating. Trish was an alumni of Artbeat Studio, Inc. and over time enjoyed designing jewelry with beads and wire, wire wrap artistry, clay work, wood burning, painting, and most recently steampunk art. There was glee in the family's staff rooms at work when Trish's jewelry would arrive for first picks before going to arts and craft sales! Trish bonded over making jewelry with her very good friend and confidante, Deborah. They hatched a plan to share a home in their later years. Oh yeah, unless of course Deborah's husband was still alive! Over time, Trish was happiest at home with her crafts and coffee. With an art project on the go at all times you seldom could catch site of her kitchen table. Her art was a true reflection of her personality - asymmetrical. This drove her sister, Diane, crazy so Trish did her best to create symmetrical art when it was for her beloved sister. The birthday and Christmas cards from Trish were yet more works of art and will now be keepsakes. Trish loved angels, fairies, all things mystical, Christmas, thrifting, Nabob coffee, pastry, candles, greenhouses, toast and peanut butter, bananas (referred to by Trish as "dammits" then "bedammits" as a kid and oh so Trish), Teen Burgers, lace, stones and gems, and cookie halves - if there were cookie pieces in the jar, you knew Trish had been there. What did WE love about HER? What was not to love? We loved her easy sense of humour, kind nature, her pie crust, generous heart, positive outlook, a laugh that could warm the coldest heart or put a capitol M in Mischievous, but especially her brownies. The world is a poorer place now without her brownies! Funny how even when she gave us the recipe, they never turned out quite as good. Now we'll never know for sure if she really gave us the full and true recipe! Though Trish downplayed her abilities and talents as extra ordinary we only saw the extraordinary in her. Some people say of someone special that "to know them is to love them". In Trish's case, it was more like just to meet her was to love her. Her pharmacist, hair dresser, neighbours, even the paramedics fell for her wily, yet oh so innocent, charms. When the paramedics arrived a few short weeks ago and Trish was short of breath and receiving oxygen, she pointed to one of them and said, "You're tall…" winning him over immediately by being called tall. Then you knew a favour was coming when she followed it with, "Can I ask you something?" She asked if he would take down a Christmas decoration over a doorway that she hadn't been able to reach. He did it gladly, of course. "Trish the dish" had that effect on men and never even knew it. Trish will be fondly remembered in her beloved niece, Jasmine's, cottage fairy garden. Trish and Jasmine collaborated on the design and colours just over a week ago during a one-day rallying for Trish when breathing came more easily. There will be a special garden area called "Smart Ass Grove" as Trish so lovingly called her niece. During the same fire/paramedic visit, you know, with "the tall one", Trish addressed the full room saying that she wished she could convince all young people to never pick up a cigarette and if they have, to quit. How to Quit Smoking - HelpGuide.org There Trish, you've told them. Trish was a kind and generous soul, constantly giving of her time and belongings (even if they weren't hers! LOL), in true Trish fashion, "Can I ask you something?" To honour our girl, please carry out an act of kindness of your choosing. We would love to hear of the goodness being put out into the world in her name so once done, please share your deed below (scroll down) or reach out to us in person. "Dear Trish, we wish we had bought you more Teen Burgers and taken you garage-saling more, but we thought we had a lifetime yet" -your family. Trish's family would like to express their heartfelt gratitude to friends and family who have seen us through a most intense four weeks. We are also grateful to Dr. Laura Chisick, all of the WHSC GH4 care providers, OT, PT, Palliative Care, and Home Care who moved heaven and earth to fulfill Trish's wish to be home in time to be able to see her family. To Palliative Care nurses, Germaine, aka "Private Caller", and Shawn, thank you for the daily visits. Your expertise and support enabled us to do what was needed for Trish in her last week. (Only Best Practices of course ;) ) Meegwetch to our Creator for the gift of our mother, sister, grandmother, aunt, friend, cousin, and neighbour. In lieu of flowers, a trust fund has been set up to assist with end of life expenses. Donations are gratefully accepted through any branch of TD Canada Trust, Acct. # 6977-6488404 or by e-transfer through
[email protected]
Cremation has taken place and, due to pandemic restrictions, a memorial will be planned for a later date.


Share Your Memory of
Trish
Contact Us
(Just a few seconds North of the Perimeter on Henderson Hwy)
Fax: (204) 505-4491
Have a Question?
We understand that there are many questions that arise when a death occurs. We are available 24 hours a day, seven days a week to answer questions you may have and provide direction. Please call us if you require immediate assistance.