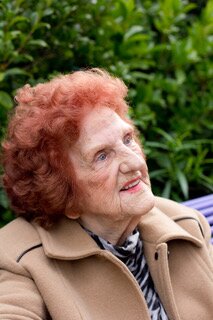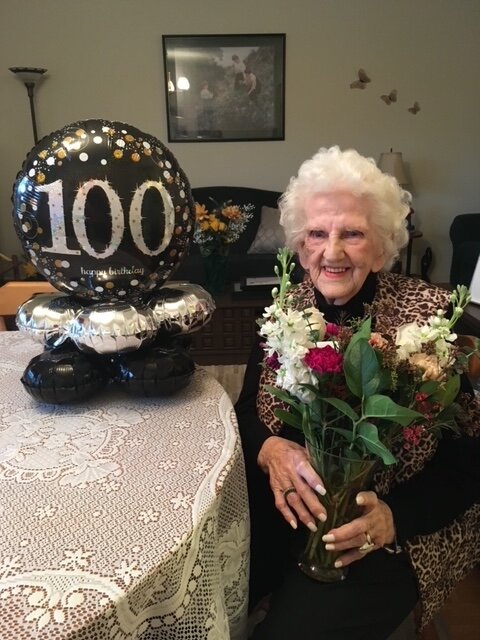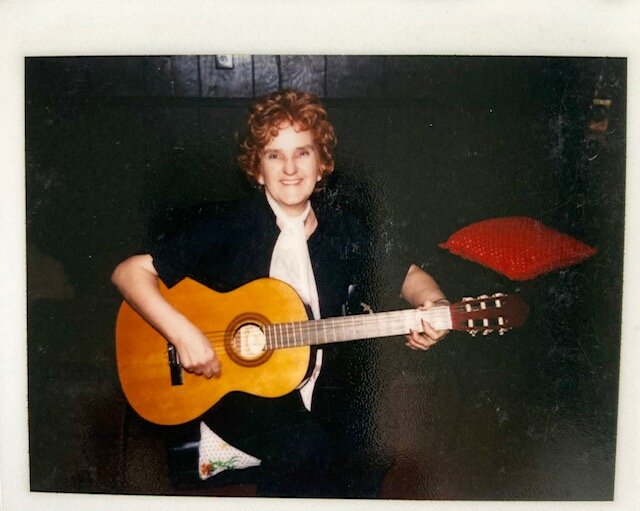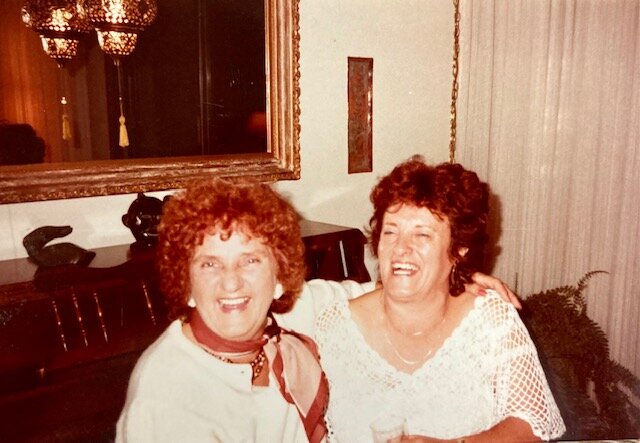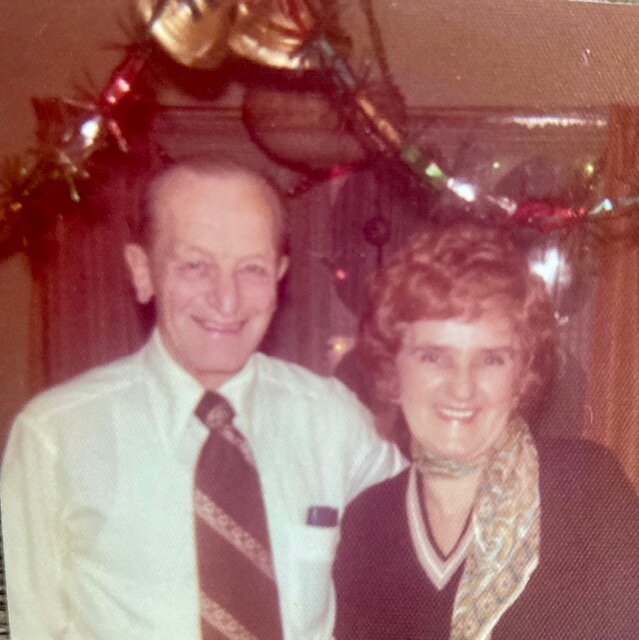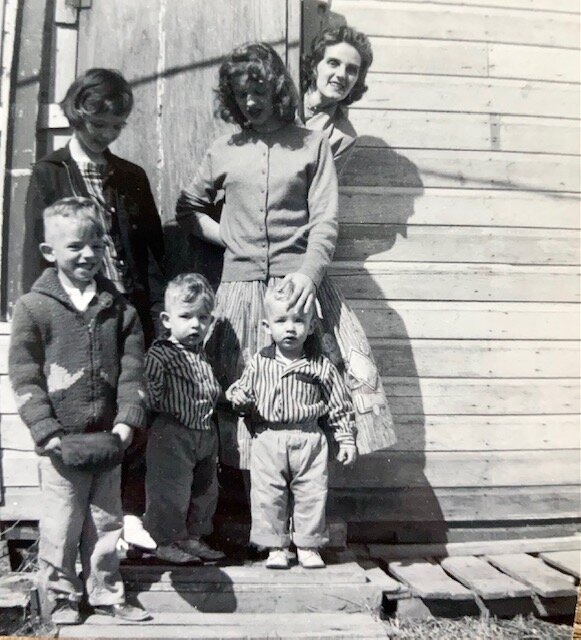 Celebration of Life
2:00 pm
Saturday, September 10, 2022
Glen Lawn Funeral Home & Cemetery
455 Lagimodiere Blvd.
Winnipeg, Manitoba, Canada
Celebration of Life

Get Directions


Obituary of Anna Rosalin Smith
CELEBRATION OF LIFE: Glen Lawn Funeral Home & Cemetery, 455 Lagimodiere Blvd., September 10, 2022 at 2:00 pm. ---------------------- After a long, whole-hearted life, Anna Smith, red-headed matriarch of the Smith family and the last member of the Gimli Johnson's, has danced off into the stars, having died at the age of 102.25 years. The following are a few highlights of Anna's 'dash', the line representing her life between the dates of her birth and death (30/09/1919 – 31/01/2022). An independent, quick-witted, and strong woman, Anna's accomplishments were many: musician; artist; story and joke teller; world traveller; dancer; and most importantly to her were her roles of Mother, Grandmother, and Great Grandmother. Born in the Icelandic community of Gimli, Manitoba in 1919, Anna was the fourth of Gudrun and Valdi's eleven children. Anna's first language was Icelandic and although she hadn't spoken much of it in the last few years of her life, 'Elskan' was still on the tip of her tongue in the last few months of her life. Like many other families at the time, life wasn't always easy, nor did they have much. However, good manners, a love of reading, and a hard work ethic were instilled in Anna and her siblings. Anna spoke fondly of Mrs Tergeson, who she said was very kind to her when she worked as a young teenager in the Tergeson home. Before marrying, Anna worked in fishing camps out on the lake and at the Falcon Café. After marrying, Anna worked at The Hudson Bay Company for a short period. Anna's many happy recollections of her youth included playing guitar while singing around bonfires on the beach, skating on the lake, and dancing with her brothers and sisters. Anna enjoyed the 'silver screen', having said that Clarke Gable was the most handsome man ever. Her enjoyment of celebrities carried on throughout her life with The Star and National Enquirer being required weekly reading for many years. Anna was a voracious reader, biographies and non-fiction were her main go-to, although the occasional Harlequin Romance made its way into the library for light reading. In 1945 Anna married Art (Chick) and became stepmother to Bobby (Buzz). Anna and Chick lived in Gimli for several years and it was during this time the first two of their five children were born, daughters Geri and Pat. In time, they moved to Winnipeg and Bill was the first of their sons to be born. A few years later, twins, Gavin and Guy followed. While living in Transcona, Anna met her lifelong friend, June Gevoga. Over the years, together they enjoyed going out dancing, playing bingo, lots of laughs, and a shared love of red hair. Whoever said, "Blondes have more fun", certainly never encountered red-heads Anna and June. Anna had many friends – June, Jenny, Maggie Sutton, Margaret and Frank Nolan, John and Ann Stevenson, Alfie and Joan Rooke, and many more. In time, the family moved to Lipton Street in Winnipeg's West End. Their home was a very full one, especially once the grandchildren were on the scene: Angela, Philip, Dennis, Ryan, and Erin. The family home was a refuge for family members returning to regroup or in need of a coffee, a game of Crib or Yahtzee. The house was always full, just the way Anna loved it. Anna loved to cook, bake, and entertain. Countless radishes were carved into roses, apples into swans, and Easter cakes built in the shape of bunnies were just a few of her signature creations for family gatherings. When Anna and Art would host the Friday night Card Club at their home, Anna's specialties were her Cala Lilies, hors d'oeuvres, and of course, Vínarterta. Anna was a talented musician, having taught herself to play piano and guitar by ear. There were many jam sessions on Lipton Street with Anna either on the guitar or the electric organ, accompanied by Gavin on guitar or perhaps Philip on the tuba and someone else on the little Bongo drums. Often, Tobie (the dog) would chime in with a bit of howling for good choral measure. Along with music came dancing. Anna and Art danced beautifully together, with people stopping to watch when they would dance together on a Saturday night at The Mess. Anna also danced at home, pushing the furniture and carpet back so she could jive or do the Old Time Waltz with one of the kids in the front room of the house. As a musician and a dancer, it's fair to say that Anna was an artist at heart. Throughout her life, Anna was always drawing or sketching something. In her late 60s or early 70s, Anna started taking formal lessons at the Winnipeg Art Galley – charcoal sketching and painting with oils and water colours. One class was particularly memorable, the one with the nude model. Anna also expressed her creative side through fashion, Anna loved to dress up, have her hair and nails done, and always – always - wear lipstick. Regardless of where Anna was going, she never left her home without having put a lot of thought into her outfit and accessories. An unmistakable fashion item for Anna was her summer tan. Tube top? Check. Scarf around hair to protect colour from the sun? Check. Baby oil? Check. Anna's love of the sun never waned. In the months of her last summer, she enjoyed basking outside, head slightly back with face to the sun, palms up, soaking in the rays and asking, "How's my tan? Am I getting a tan?" True to her Viking heritage, Anna was an explorer. Like the legendary Vikings, Anna travelled far and wide, visiting Canada from Vancouver Island in the west to PEI in the east; visiting America from Bar Harbour, Maine, New York, New Jersey, to Florida. At the age of 88 she travelled to Australia and then at 96 years she travelled to Hawaii, a lifelong dream. All of her travel centred around being with different family members because her family, hands down, was the most important thing to her. Without a doubt, Anna was her family's Viking Chieftain. At times, Anna ruffled feathers, but her intention was always to fearlessly protect her family and stand up for what she believed in. In her often, no-holds-barred approach, Anna was the greatest advocate a person in need could have, especially her son Guy. A life lived over a century naturally takes many twists and turns. Anna's life wasn't always sunshine and light, there were difficult times financially and personally. Anna was a force and a survivor, a Viking. Anna was proud of her Icelandic heritage and perhaps it was the Viking genes that contributed to her longevity. Also contributing to her longevity were three things: 1. Anna was physically active throughout her life, she never stopped walking. At the age of 100 years, she was doing laps around the halls of her apartment, albeit with her 'walker'. 2. Anna fed her mind with reading, doing crossword puzzles, and following the local and international news. 3. Anna's purpose in life was to look after her family, and she was whole-heartedly committed. In her strong-willed, Viking way, Anna lived in her apartment on Grant Avenue until she was more than 101 years of age. Her move to Concordia Place was a blessing, there she received compassionate care by the whole team and especially Carol Visch and Dr Bharj. Anyone who knew Anna would know that she could have strong opinions about some things and that she was a woman who knew what she wanted. And this included what she wanted for a funeral. When planning her funeral over the last few years, Anna would ask, "But who would come?" When told that perhaps the people who came to her 99th and 100th birthday parties might come to her funeral, she naturally went into entertainer-mode. In accordance with Anna's wishes, her long and whole-hearted life will be honoured and celebrated at 2.00 PM on Saturday, 10 September at Glenlawn Memorial Gardens, 455 Lagimodiere Blvd in Winnipeg at the graveside where her ashes will be interred with those of her son Guy's. If you are drawn to sharing a favourite memory of Anna at the graveside, doing so would be most welcome, Anna would love it! Following the graveside service will be a Wake at Glen Lawn. If you are planning to attend, please email Angela at: dalgalsm
[email protected]
to help her attend to the catering arrangements. Anna's remaining immediate family are her children: - Bill and Brenda Smith (son and daughter-in-law) - Geri Smith and Pat Fortescue (daughters) Her grandchildren and great-grandchildren: - Angela Smith (Melbourne, Australia) - Philip, Rita, Julian, Oliver, and Sassa Gotsopoulos (Minneapolis, USA) - Dennis, Anna, and Gus Lyles-Gots (Los Angeles, USA) - Ryan, Reilly (daughter Stevie Melsted), and Ava Fortescue (Winnipeg, MB) - Erin, Nolan, Izabella, and Hunter Still (Winnipeg, MB). Anna was predeceased by sons Gavin and Guy; son-in-law Don Fortescue; and husband Art. Anna was the last in the Johnson family. With her passing, the Johnson family is remembered: - Valdi and Gudrun (parents) - Ida - Franklin - Sigmar - Anna - Margaret - Freeman - Lenore - Jonas - Irvin - Edith - Shirley


Share Your Memory of
Anna
Contact Us
(Just a few seconds North of the Perimeter on Henderson Hwy)
Fax: (204) 505-4491
Have a Question?
We understand that there are many questions that arise when a death occurs. We are available 24 hours a day, seven days a week to answer questions you may have and provide direction. Please call us if you require immediate assistance.