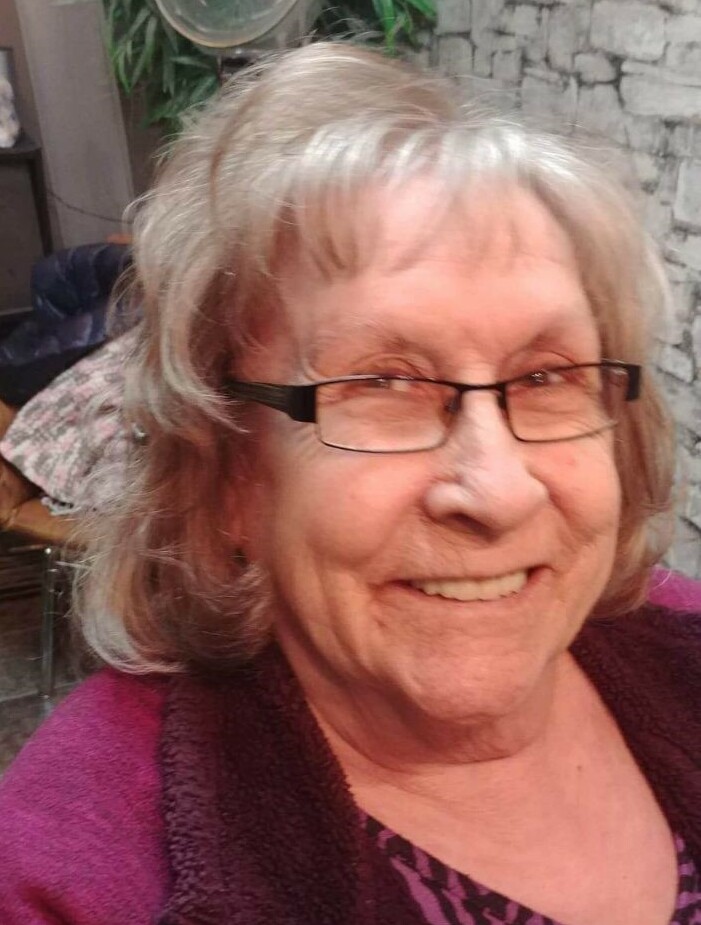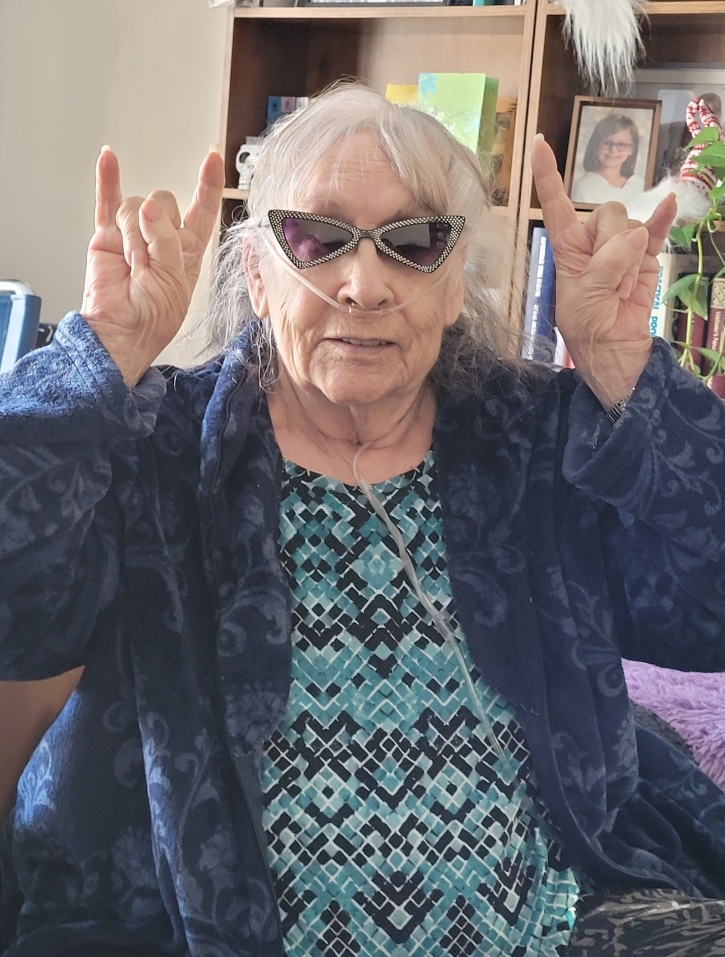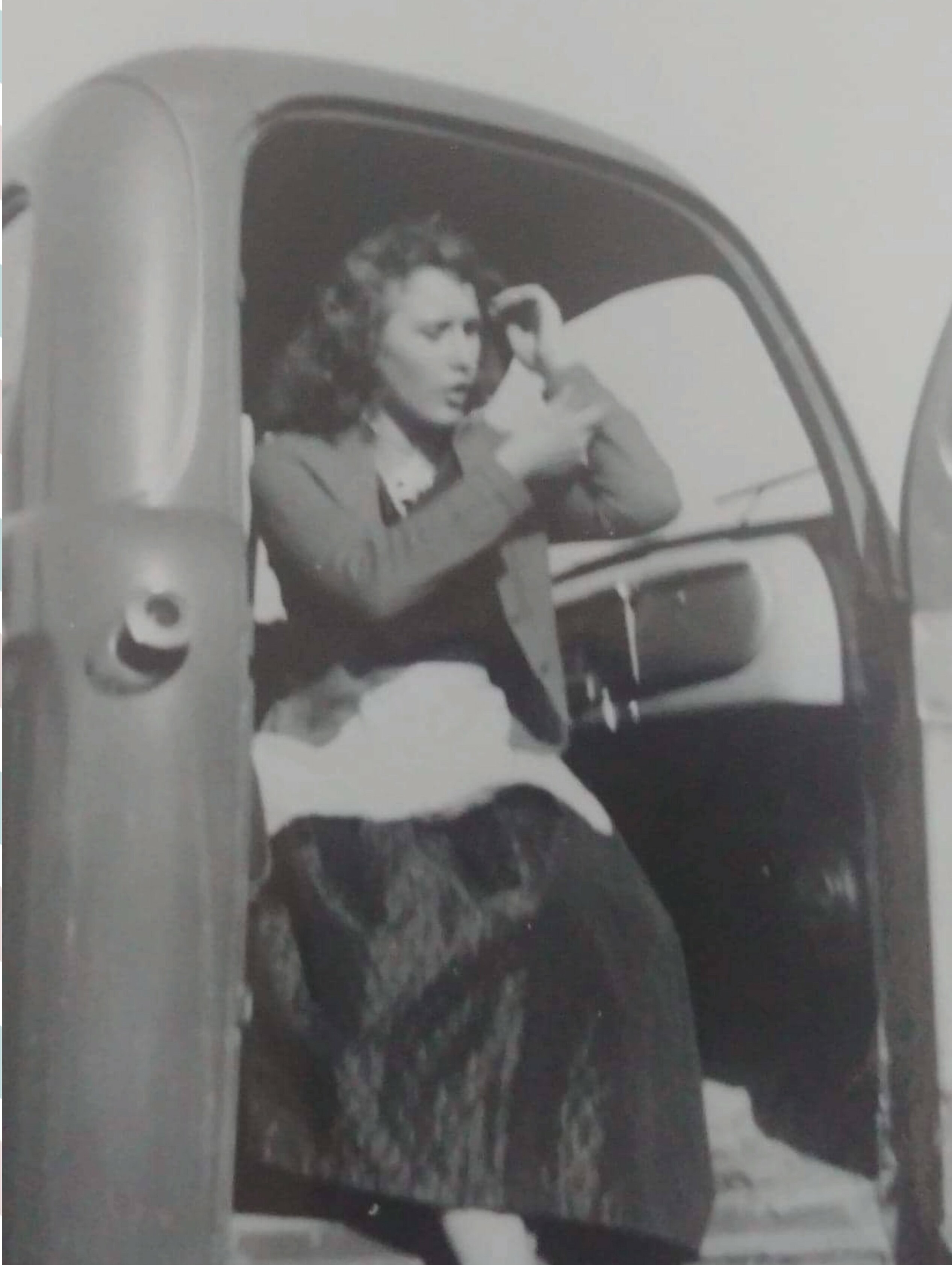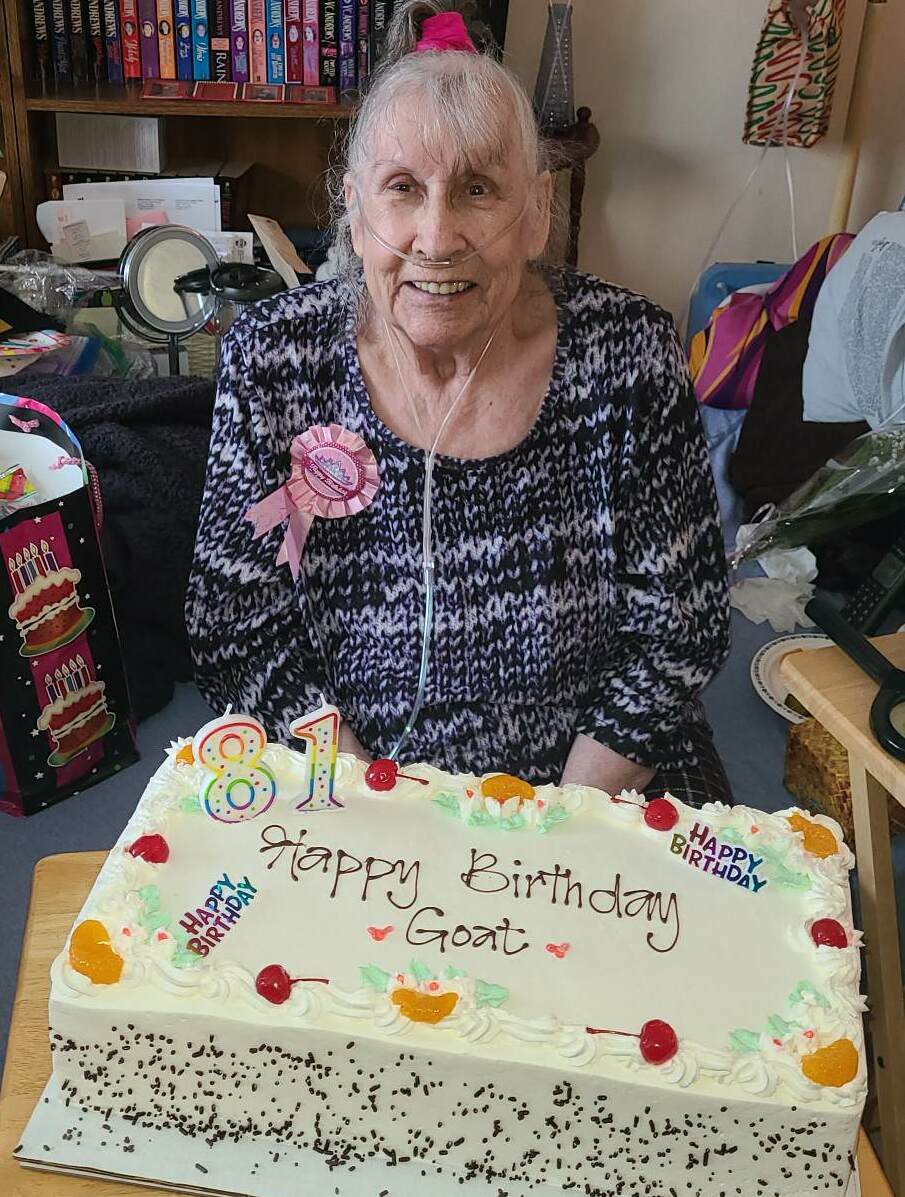 Celebration of Life
12:00 pm - 4:00 pm
Saturday, March 18, 2023
Holy Eucharist Parish Centre
460 Munroe Avenue
Winnipeg, Manitoba, Canada
Celebration of Life

Get Directions


Obituary of Elizabeth "Betty" Mary Shushkewich
We are saddened to announce that on Sunday February 26, 2023 while surrounded by her loving family, our mom, baba, great baba, and great-great baba, passed away at the age of 81 years. Mom is survived by her daughter Kim, sons Sheldon (Tara), Trevor (Christine), Jason, and daughter Shannon; grandchildren, Kelly (Calvin), Sasha (Jason), Karli (Justin), Breanne, Brycen (Maddie), her great grandchildren, Jason, Victoria, Zhanna, Brynley, Azaria, and Great-great grandchild Jaxon; sister Elsie (Walter, predeceased) Galay, sister Mary (Gerry) Kachur, brother Peter (Elaine) Solomon. And, numerous nieces and nephews. She was predeceased in life by her parents Roman & Rosalia Solomon. Born on February 17, 1942 in Rorketon, Manitoba, mom was the second of four children. Mom was a hardworking farm girl who would spend endless hours picking stones to help clear the field. To add enthusiasm to this task, her father told her that a quarter was hidden under a special rock – she worked hard to find that rock! Mom, along with her sisters and brother, worked very hard and had many stories to share with us about growing up on the farm. Mom grew up living a very simple life. One of the more exciting moments was the introduction of electricity at the farm and having the only telephone in town. She loved gatherings at the house because her mom would always put out such a beautiful spread of food – this must be where she got her party planning skills from! At the age of 17, Mom graduated in 1959 from Freedale School. Within the next two years she met and married our dad, Martin. A year later, they welcomed their daughter Kimberley in their new home in Winnipeg. In 1965, their 2nd child Sheldon was born in Ste Rose Du Lac. A few years later, they moved to Thompson MB where Trevor was born in 1968. The next big move was to Gillam in 1971. The growing family only stayed a year before moving back to Thompson. Shortly after, they moved back to Winnipeg, where she "begatted" two more children; Jason in 1974, and Shannon in 1976. Mom's working career consisted of being employed by Indian Affairs, working as a bookkeeper for our dad's company, assistant buyer at Sony, and later in life, NISA. Mom raised 5 children in an abusive relationship, which resulted in a divorce in 1978. For the majority of the 1980's and early '90's she was a stay-at-home mom – and she excelled at it! She was not only our mom, but she was "mom" to all our friends, as well. Mom was such a good cook, too! She made and sold perogies, cabbage rolls, and soups to the cafeteria at Roxy Bowling Lanes, and to friends and family. Growing up on a budget, Mom knew how to make a gourmet meal out of nothing. In 1986, when her son Trevor was in his last year of high school, her daughter Kim decided to re-enroll in high school to upgrade her skills. Kim convinced mom to join her so she could be her "lunch-buddy and locker partner". In June of 1986, all three graduated together. This resulted in the Winnipeg Free Press article entitled "And, Mother makes three". Mom was active in several 5 pin bowling leagues, cribbage leagues and tournaments, paper bingo, and attending the casino every Friday with her special friend Donna. Saturdays were often reserved for family Game Night consisting of Rummoli, Yahtzee, Cribbage, and listening to the Zabava Hour. Family gatherings always included her specialty of kolbassa, pickles, cheese and crackers. Mom never missed a Jets game, Blue Jays game, or watching a curling match – she was truly an avid sports fan. Mom's knowledge of sports was unrivaled as she could banter with the best of them. She insisted we have every sports package on SHAW. Mom loved to play trivia games – a particular favorite is the cabbage game which is played at every family gathering. Mom's generous nature had her buying and supplying all the prizes for these games. Mom was an amazing caregiver when we were ill, and wonderful support when we were feeling down. She always had a way to comfort you with her words. We can hear her now…." Don't you be worried". She will always be remembered for her warm heart and quirky sense of humor. Her wit and humor surpassed any comedian and she will always be one of the smartest people you'll ever meet. She loved her New York Times Crossword Puzzle and her Word Jumble. She had many friends calling her, knowing she most likely had all the correct answers. Family was everything to her and was always at the top of her mind. This was evident through the many family reunions and parties that she organized with great care. She loved her friends like family, too. If you ever had the chance to sit and chat with her, even just once, you would have considered her a friend. If anyone has ever wondered where we "Shushkewiches" get our humor from, it's definitely from Mom! Even through all her health issues, we still laughed together. She was our Light. She was our Everything. We are beyond blessed to have had her as OUR Momma! For those that don't know our Momma like we do, she's was a fighter with the spirit of a lion. In 2002, she had her first battle with cancer - she was diagnosed with breast cancer and successfully beat it. Cancer of the cervix followed in 2010, which she also beat in stride. A few years later she had a ruptured gall bladder. She often joked that she was going one part at a time. Sadly, on January 4th, 2023, Mom was diagnosed with terminal lung cancer. Through all of these fights, she always kept her humor and never let her pain show. After being diagnosed, she proclaimed "I will make it to my birthday", which she did. We made sure it was her best birthday ever. Even Elvis attended! We would like to thank Kiya, her nurse from palliative care, and Dan her "oxygen guy" for their compassion during their visits. We also want to give a special thank you to her granddaughter Karli for her daily support and care. It meant a lot to Mom. She looked forward to your daily visits - "No one's better than me". A Celebration of Life will be held on March 18, 2023 at Holy Eucharist Parish Centre, 460 Munroe Avenue, Winnipeg, Manitoba 12-4 pm. In lieu of flowers, donations can be made to the Winnipeg Humane Society or CancerCare Manitoba.


Share Your Memory of
Elizabeth "Betty"
Contact Us
(Just a few seconds North of the Perimeter on Henderson Hwy)
Fax: (204) 505-4491
Have a Question?
We understand that there are many questions that arise when a death occurs. We are available 24 hours a day, seven days a week to answer questions you may have and provide direction. Please call us if you require immediate assistance.