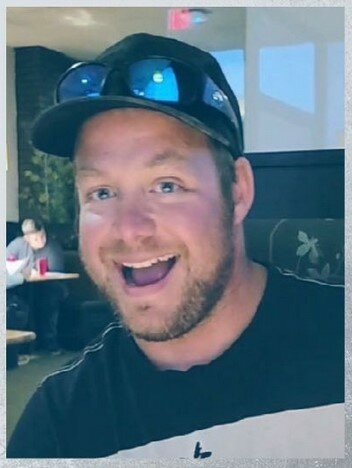 Obituary of Jarrett Wayne Bernard Comberbach
We mournfully announce the sudden passing of Jarrett Wayne Bernard Comberbach, 34, of Winnipeg, Manitoba. Jarrett passed on January 10, 2022. Jarrett is survived by his Parents Medric and Kathy, siblings, Craig (Leah) and Jenna (Andrew). Jarrett, born to Medric and Kathy, took his first breath on January 5, 1988. Jarrett was a force to be reckoned with from the get go. Battling Juvenile Idiopathic Arthritis from an early age he didn't let that stop him from achieving whatever he put his mind to. Jarrett and his siblings spent their summer months at the family cottage on the shores of Jessica Lake in the Whiteshell Provincial Park. During these years he spent many, many hours on the lake skiing. To that point he mastered the one ski. He would also go on hikes though the woods to Rainbow Falls at White Lake. This is where Jarrett's search and love for adventure began as he jumped off the edge of the waterfall. In addition to waterskiing he loved to sail in the family sailboat and spent hours out on the lake on his sailboard. During Jarrett's Junior High School years he was an Olympic Wrestling enthusiast, participating in many provincial wrestling meets earning several gold medals. He joined the Eagles football team and excelled in the competitive game and worked well with his teammates. Jarrett was expelled from Lord Selkirk Regional Comprehensive Secondary School for the suspicion of dealing Marijuana. He did not let this stop him from gaining an education as a few years later he applied to an adult education program to get his High School Diploma and completed his grade twelve with a 93 percent average. Before Jarrett applied for his diploma he started playing online games. He started with League of Legends and later transitioned to the game he truly excelled at. He became a truly accomplished gamer, playing the MMORPG World of Warcraft (WoW), leading and organizing Raids with other players worldwide. The skills learned here would be used when he later became a supervisor organizing teams in a job he turned into a career. He was also an avid reader, often borrowing books from his sister. During this time he took up the unicycle and became quite skilled on this unique mode of transport. He also created an amazing cold weather kit that could be fine tuned as the situation called for whether he was at home enjoying adventures in the local parks or on the job climbing three-hundred feet in the air. Jarrett yearned to meet the friends and connections he made during his time playing online. He set off on a grand adventure to meet them, or given his current budget, the ones on the same continent as he. Jarrett spent a year traveling in the states visiting his WoW friends, those he only knew by voice and Avatar. Jarrett returned with a love of Sweet Tea and his thirst for adventure temporarily slaked Jarrett quickly found a job as a Rigger for High Speed Crow in 2013 which became the start of a whole new adventure. His new job ignited a passion for knots and rope tying, often trying new knots on family or possessions. After a time, Jarrett left the High Speed Crow team and started at Starlite Communications. He was with Starlite for a year before he was promoted to supervisor. Jarrett decided this was not for him as there was too much desk work, he then requested to be transferred back to rigging. Starlite dismissed Jarrett soon after. He then moved on to work for ComTech in August of 2017 as a Rigger. This was the position he loved, he was on the front lines climbing towers, having more adventures traveling across Canada. It was with ComTech that helicopter rides became a common event. He was ultimately promoted, kicking and screaming, to Construction Manager. He tried to enter the Army with a desire to take Post-Secondary courses to further his education and potentially change his career path, unfortunately a DUI held him back initially. When he made his second attempt, he received scores that would have let him enter as an officer. However, he ultimately decided to stay with his then current employer. Jarrett was the one to design and help setup a system to help bring cellular communications to the numerous efforts to fight the wildfires burning in Northern Manitoba in the summer of 2021. In order for this newly developed system to be deployed when it was needed most Jarrett burned the midnight oil, staying awake upwards of thirty-six hours accruing massive overtime. Jarrett was more concerned about those fighting the northern wildfires than reasonable working hours. He stated he was literally the only person in Manitoba who could design the system used. Due to Jarrett's childhood summers spent on the shores of Jessica Lake he developed a passion and lifelong appreciation for the wilderness, completing many trips within the Whiteshell Provincial Park including a week-long solo kayaking tour of the lakes and rivers the beautiful park has to offer. Jarrett hiked the sixty-three kilometer Mantario Trail twice with family and friends, each time taking four days. On their second hike through the Mantario Trail in September of 2018 Jarrett and his elder brother Craig provided initial first aid to a stranger who had slipped and hit his head on a rock. This man was rescued by the group efforts of three Government agencies, Forestry, Military, and STARS. He also often went on day trips to Birds Hill Park to hike, or cross country ski with family, friends, or just the lovable family dogs. Jarrett had plans to hike the Pacific Crest Trail, better known as the PCT, spanning over four thousand kilometers, the longest trail in North America, a hike that potentially takes five months to complete. He also had plans to kayak the Blood Vein River, or as his brother likes to call it "the river of a thousand rapids". Accessible by portage, float plane, or helicopter, this three hundred kilometer long river traverses through two provinces, two provincial parks, and is known for its whitewater canoeing and camping opportunities. In the latter half of his life Jarrett gained an interest and eventual passion for food preparation. Whether it was dehydrating healthy snacks for when he was on the road for work or for adventures on the trails of life, Jarrett had created a cheap and healthy eating setup for when he was on the road for work. He had a surprising love of beans in all flavours and colours, what was not surprising was his love of fresh food, as his paternal Grandmother would spoil her grandchildren with fresh picked wild blueberry pies every summer. Service will be held at Glen Lawn Funeral Home & Cemetery (455 Lagimodiere Blvd) on February 18, 2022 at 10:00AM. Proof of vaccination is required. There is no capacity limit for vaccinated attendees under the new public health guidelines. There will also be a livestream of the service, available on dropdown menu (on mobile) or the side menu (desktop) of this tribute page. You can also copy and paste this link into your web browser: https://afterword.com/stories/jarrett-comberbach In lieu of flowers, please consider a donation to the Arthritis Society for Juvenile Idiopathic Arthritis.


Share Your Memory of
Jarrett
Contact Us
(Just a few seconds North of the Perimeter on Henderson Hwy)
Fax: (204) 505-4491
Have a Question?
We understand that there are many questions that arise when a death occurs. We are available 24 hours a day, seven days a week to answer questions you may have and provide direction. Please call us if you require immediate assistance.