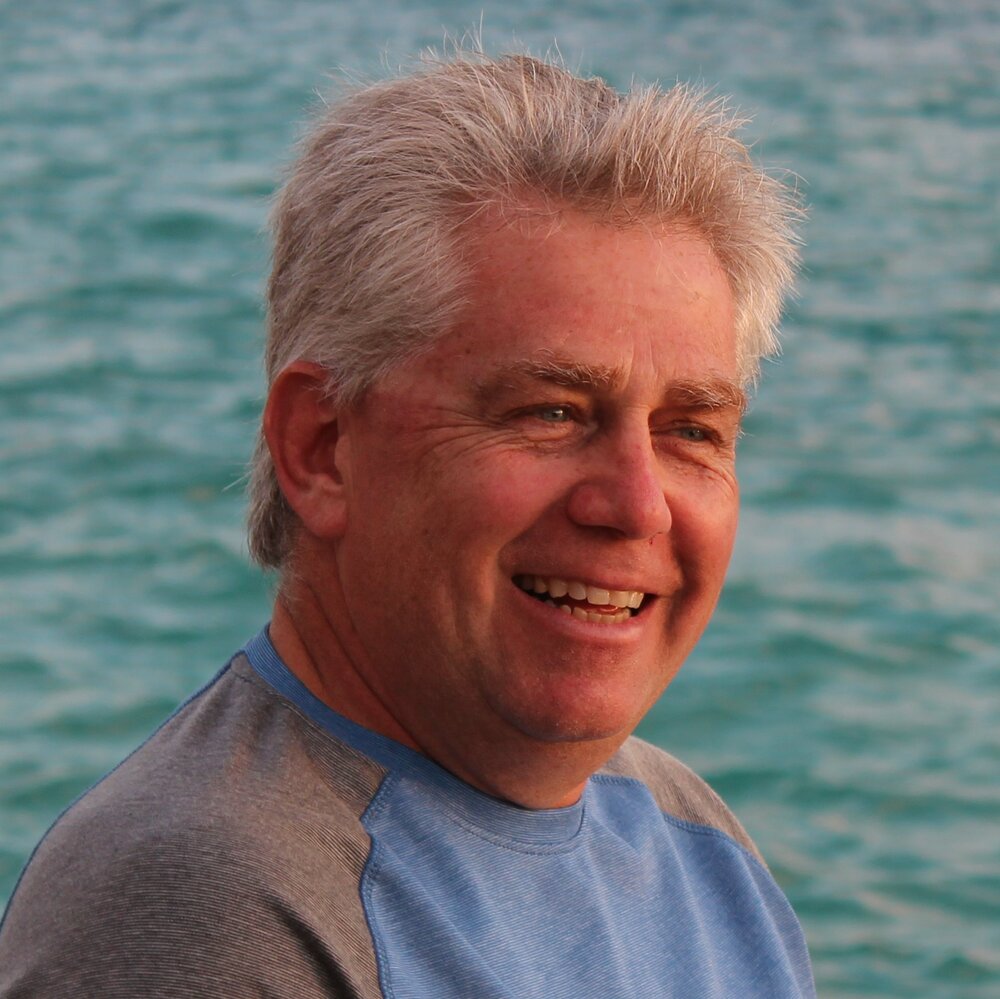 Short Service
3:30 pm
Thursday, October 6, 2022
East End Community Centre
517 Pandora Ave East
Winnipeg, Manitoba, Canada
Service

Get Directions
Celebration of Life - Drop-In
4:00 pm - 6:00 pm
Thursday, October 6, 2022
East End Community Centre
517 Pandora Ave East
Winnipeg, Manitoba, Canada
Celebration of Life - Drop-In

Get Directions


Obituary of Mark Wayne Hoeppner
Thursday, October 6, 2022 A short service will be held on at 3:30 pm at East End Community Centre Please drop in for the Celebration of Life from 4:00 - 6:00 pm at East End Community Centre. --------------------------------------------- It is with profound sadness that Mark's family announces his passing. Mark died from acute respiratory distress and heart failure resulting from Blastomycocis. Mark's wife Shannon, son Steve and his partner Danielle Saurette, Robyn and her husband Matt Lumsden, will miss him tremendously. Mark was the seventh child born to Peter and Mary Hoeppner. He was baby brother to Jane, Barry, Vicki, Donna, Carol, and Dennis. He was predeceased by his parents and Carol. Mark's passing has left his family heart broken. This includes siblings Jane (Terry) Hiebert, his dear friend and brother Barry (Gloria) Hoeppner, Vicki (Marvin) Johnston, Donna (Loris) Vendramelli, and Dennis (Marleen) Hoeppner. Also missing Mark are his 19 nieces and nephews, their spouses/partners, and 27 grandnieces and nephews. Shannon's family adored Mark and are deeply affected by his death. This includes Shannon's parents Jack and Gloria Lyttle, sister Erin Nagy and husband Andy, Mark's buddy, nephews Brendan and Daryl (Emily), and great nephew Rupert; Shannon's sister Maureen Hepples and her husband Cam, who was present in almost every part of Mark's life, nephews and niece Rory (Cindi), Krisjan (Jocelyn), Brennagh (Josh), and four grand nephews and a niece. Mark loved family events because he loved you all. Mark grew up on Burnaby Bay in Transcona where he attended school at Regent Park, John W. Gunn, and Kildonan East Collegiate. He was a typical kid growing up in the 60's and 70's – playing outdoors, riding his bike ala Evil Knievel, fixing his dirt bikes with Barry, hanging out with his dear friend Bruce and other neighbourhood kids, and church friends. Mark loved sports but with seven children in the family there was never the time or money for his parents to support him in joining community club teams. As an adult, he made up for this tenfold by curling, playing slow-pitch, ball hockey, and most recently playing hockey 3-4 times a week in Winnipeg and in Mission, Texas with his team the Texas Trailer Trash, baseball with the Winter Texan Seniors, and pickleball. Mark had collected enough equipment this summer to start a ball hockey team at Bentsen Grove Resort, where he and Shannon wintered. In high school, Mark studied Power Mechanics. He continued at Red River College and was a proud Journeyman (Red Seal) in both automotive and heavy duty mechanics. Mark worked for the City of Winnipeg Department of Water and Waste. After a term position with Parks and Rec, he settled into the shop on Plinquet where he immersed himself in the comradery and made life-long friends. Mark craved opportunities to acquire knowledge and learned much from the many skilled tradespeople. He later took a foreman position at the South End Treatment Plant which eventually led him to the new fresh water treatment plant as the Mechanical Maintenance Supervisor. Mark retired in 2015 and was humbled by the outpouring of well-wishes from people who were sad to see him leave. Prior to admission to ICU, medical team was trying to determine the etiology of his atypical pneumonia and asked what his line of work was. Mark said he was a mechanic. He never used the word "Supervisor". This smart, authentic and unpretentious man wore his blue collar with the utmost pride. Not one for sitting idle, Mark prepared to retire by starting his second career in 2013. He went back to Red River College and trained to become a driving instructor. He taught driver's education after work and in the evenings while he established his business and reputation. Greenlight Driving School was quickly inundated with calls for lessons with this calm, patient, cheery man. He loved teaching and soon became an instructor for the Driving Instructor Training Program at Red River College. Mark met Shannon in high school and they married in 1985. In their 37 years married, they worked, volunteered, vacationed, made time for their friends and family, and camped. They travelled on cruise ships, went to all-inclusive resorts, enjoyed the cottage, took road trips for concerts, played at theme parks, wintered in Texas, went to Folk Fest, and flew to big cities just to explore. They were the epitome of best friends through work and play. Mark and Shannon loved raising their children together. When they were newborns, they often argued over whose turn it was to "hold the baby". Even when Mark was sleepless, overworked, and stressed, he made time to read, play, and teach them. In their teen years, they welcomed all of Steve and Robyn's friends into our home and enjoyed the laughter and noise that accompanied. When Steve was a toddler, Mark started teaching him everything mechanical often standing Steve under the hood while he explained every detail of what he was repairing. When Robyn was born, he fully embraced being a "girl dad" learning to make ponytails, carrying her stuffies for her, singing Hilary Duff songs, and coaching her sports. Most importantly, Mark taught them to be kind and caring people. They loved their Dad and he loved them with every fibre of his being. Mark was not shy in showing his love and adoration of their partners Danielle and Matt and the lives they created with Steve and Robyn. Mark was like a little kid when playing with his "grandpets", Lola, Fleetwood, and Hooper. His own cat, Georgia, has been missing him. Mark's circle of friends was enormous. He had his hockey pals, travel buddies, camping group, Folkies, work buds he joined at the King's Head, fellow cottagers, neighbours, the "wings night" group, and so many more. He loved his winter Texan pals and the closeness of their friendships. In Texas, he played guitar, mandolin, and ukulele, helped with repairs, golfed, drank beer and rum, danced, he made donuts, and enjoyed a few quiet moments on the patio behind the fifth wheel trailer. To say he was enthusiastic about living in Texas during winter is a significant understatement. Everyone will tell you Mark was the kindest man you could ever meet. He was always helping a friend or neighbour, family, and offered assistance to anyone where he saw a need. He treated everyone with respect, assumed positive intentions, and never saw himself as greater than anyone else. Shannon has told many she married the "nicest man in the whole world". They lived without regrets and had a grand time doing so. Mark was quiet but strong in his faith and lived it daily by caring for all and giving to others. In his honour, Mark would want us to ask that you do something spontaneously kind and generous for someone in need. He laughed his legendary laugh, he sang, he helped, he hugged, he prayed, he forgave, and he loved. The world will be a quieter place without him. The family wishes to thank everyone for their assistance with hospital visits, rides, coffee, food, hand holding, beautiful flowers, sharing Shannon's texts and updates with others, and all the words of condolence and love. Our health care experience at Concordia, Grace, and St. Boniface hospitals was nothing short of excellence. St. Boniface ICMS, you guys are rock stars, and we are in awe of your brilliance, skill, and compassion. Please educate yourself and others about Blastomycosis and protection from this disease. A short service will be held on Thursday, October 6, 2022 at 3:30 pm at East End Community Centre followed by a drop-in Celebration of Life from 4:00-6:00 pm. Family asks that you attend in casual attire, your jersey, or just come as you are. All are welcome to stop by.


Share Your Memory of
Mark
Contact Us
(Just a few seconds North of the Perimeter on Henderson Hwy)
Fax: (204) 505-4491
Have a Question?
We understand that there are many questions that arise when a death occurs. We are available 24 hours a day, seven days a week to answer questions you may have and provide direction. Please call us if you require immediate assistance.