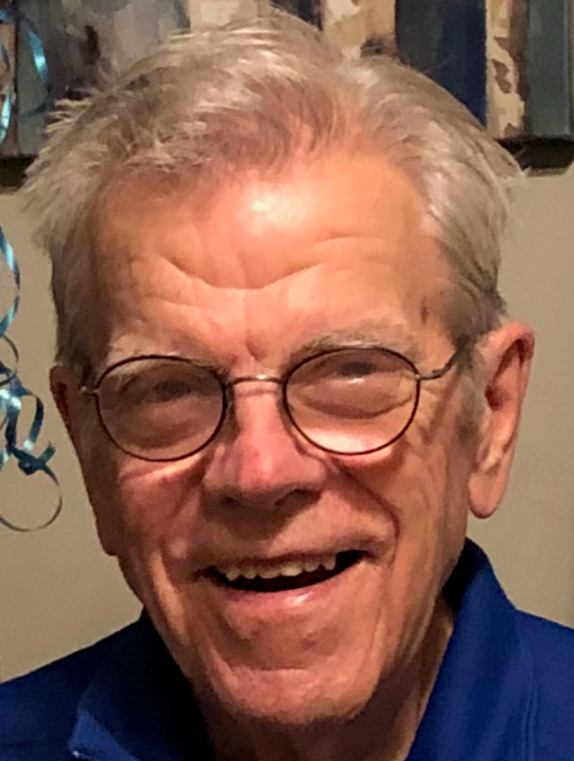 Obituary of Robert David Carnegie
It is with great sadness we announce the passing of our much loved Father, Grandfather, Brother and Friend, Robert (Bob) Carnegie.
Dad passed peacefully Friday May 5th 2023 with family at his side.
He was predeceased by his beloved Wife Judith Carnegie, Parents David and Dora Carnegie, Brother and Sister in law Ian and Edith Carnegie, Brothers in law Peter Goodwin and Bill Baxter.
Bob will be deeply missed by his Daughters Lesley Morley (Kenneth), Nicole Carnegie (Cory Fielding), his Son Glenn Carnegie (Adelyn Au), Grandsons Evan and Nolan Fielding, Granddaughter Dani Carnegie, his Sister Hazel Baxter and Sister in Law Kathleen Goodwin, Nieces, Nephews friends and former colleagues.
Bob was born November 12, 1936 in Winnipeg Mb. He grew up in East Kildonan and graduated from Lord Selkirk School. He pursued his education in accounting and graduated from Red River Community College.
Dad spent 35 years as a loyal employee of Manitoba Pool Elevators. He held many positions over the years starting as an internal auditor and retiring in 1999 as Controller. He gained some great friends at "the pool" that he was still in touch with for all these years. His good friend Walter likened Bob to a brother and not just a coworker. They often had lunch together and talked about life and family. He recalled what a great math mind dad had. This was still true, we did not need a calculator if dad was in the room. In retirement dad enjoyed going to the pool lunches and seeing his former coworkers and friends.
Bob had a passion for curling and skipped many teams to bonspiel championships.
His first championship was as a pee wee in 1948 at the Elmwood curling club.
He curled in bonspiels with teams representing his high school, work place and clubs.
Dad became an Honorary Life Member of Elmwood curling club in 1992.
He would meet the love of his life Judy at a curling rink when they were curling in a mixed league together. They were married for 45 wonderful years until Judy's passing in 2010.
They continued to curl on mixed teams together as well as their own teams.
Dad encouraged us to curl and we were involved with the junior program at Elmwood in our early teen years. Ringette and hockey soon took over and our curling careers abruptly ended.
Dad was so excited when I joined a curling league at East St Paul this year. He wanted to hear all about our games. It may have been for the best that he only heard my version of how the game went and he didn't actually see me play.
Dad spent many of his early years on the beaches of Lake Winnipeg. His family rented the same cabin in Gimli every summer to escape the city and go and relax.
Dad worked hard to provide that same opportunity for us. We camped with family friends in different locations and eventually a permanent site at Spruce Sands. We spent our weekends and summer weeks at the lake and enjoyed the days on the beach, adventures in the canoe and night time around the fire. We were fortunate Dads brother Ian and his family also had a place there so we could spend time together.
Later he and mom built a home and retired in Husavik. The beach was just outside their front door. He liked to be outdoors golfing, canoeing, kayaking, cross country skiing, and most of all sitting on the beach soaking up the sunshine with a Pepsi in his hand.
He made many friends in the Winnipeg Beach area through curling, golf and the United Church were he was a member and the treasurer for a number of years. They entertained friends in their home with dinners and evenings playing bridge.
When his grandsons arrived he spent many hours with them on the beach as they ran pushing their Tonka trucks up and down and built sandcastles together.
Anyone who has spent time with Dad knows what a foodie he was. He just wasn't a "gourmet" foodie. Dad was truly a plain meat and potatoes guy, if you consider hot dogs meat. This drove mom nuts as she loved to cook and experiment with different herbs and new recipes.
We have been told Dad was out with friends as a young adult getting breakfast and he ordered a hotdog, Pepsi and maybe a chocolate bar on the side. His sister Hazel recalls as kids she was to make dinner for them when their parents were out and if dad didn't like what she was making he would make himself a chocolate cake to eat instead.
Dads favourite meal was still hotdog, fries and a Pepsi, or for a treat strawberry milkshake.
His order at Tim Hortons rarely changed, he might on occasion swap his Boston cream for double chocolate. The drive through close to his home will be wondering where I am.
Bob and Judy were fortunate to travel and have many adventures even though their time together was cut short with mom's passing. As a family we travelled (drove) to New Brunswick every second summer. I have no idea how they managed to do that, 3 kids in a vehicle that i don't believe had any air conditioning. However I was reminded by our cousin Rob that mom may have been generous with the liquid gravol pours when we were car sick or perhaps just becoming too annoying. We don't blame her!
They travelled with us on our sports trips including a soccer trip to Holland for Lesley and Mom.
Dad took Glenn and I out to Canada's Wonderland at the same time.
Many trips for hockey and ringette were had. They sacrificed their time, energy and finances so we could have these opportunities, and we are forever grateful for that.
When they were finally done travelling with us Dad and Mom were able to enjoy some time traveling with their close friends Marian and Bill, Arlene and Keith, June and Ed. They took cruises in the Caribbean, and Alaska. Travelled to Texas and Cuba, and Canada from coast to coast. They were joined by their sisters Kathy and Hazel, and brother in law Bill for some of the east coast adventures, and enjoyed seeing cousins Norma and Mike Pierce in BC. Some winter destinations were also cross country ski get aways.
Dad continued to travel to Vancouver after mom passed to spend time with Glenn. He would go in April for Dani's birthday and in November to extend the fall season. He enjoyed the weather, sights, and sea air of Vancouver.
Bob has been described by many as a kind, gentle caring, and compassionate soul who was liked by everyone. He had a calming affect on anyone who was around him.
He was always cheerful, positive and his optimism brightened your day even if it wasn't the best. " The sun will come out tomorrow, or some days are just better than others". This was his belief and he shared that with us, "things will always work out". Hakuna matata!
We can not recall ever hearing Dad complain. He took the bus to work, standing in the Winnipeg winter weather at 6 am and worked long days especially at year end.
He never asked for anything but was generous to give. Dad gave to those who were " down on their luck". On our way to church we would stop to pick up a family, a single mother and her children so that they would have a way to get there. He and mom donated financially to the church and sponsored families that needed support. He befriended many church members without any judgement.
As a father he was always there for us. He supported us in our sports, activities, life decisions and encouraged us to keep going, never give up. Dad was not a loud cheer leader and we did not hear him in the stands but we knew he was there. Somehow with 3 kids in so many activities he and or mom made sure to be at almost all of them. Gramps would drive from Gimli and back to attend Evan and Nolan's sports as well.
The song Humble and Kind by Tim McGraw is how Dad lived his life and what he instilled in us. We hope we continue to pass this to Evan, Nolan and Dani.
Dad and Mom both were drawn to lighthouses. Dad's father was in the Scottish Navy, Mom was from New Brunswick so this makes sense. They were destinations on their trips, and lighthouse decor was always around somewhere in their home, there is one on their grave marker.
As we have reminisced together and with family and friends about our great memories of Dad, his personality and character we have realized Dad is, was and always will be OUR lighthouse.
A lighthouse has the demeanour of an unshakeable structure that has its base both on land and in the depths of the sea.
It provides a place for solitude seekers to go and spend a few hours by themselves to let their souls breathe and their thoughts wander freely.
They symbolize the importance of finding or providing guidance to those who are lost.
Lighthouses offer protection and safety in moments of danger.
They are hope after a period of darkness or loss.
They symbolize pride in stability and consistency, and leadership when life gets tough.
They help us see a clear path which leads to better things.
"Lighthouses blow no horns, they just shine"
Dad- " Bye for Now, Take care, We love you"
Cremation has taken place and a private interment will take place at a later date.
In Lieu of flowers, please consider making a donation in memory of Bob at Patient Experience Programs Cancer Care Manitoba.


Share Your Memory of
Robert
Contact Us
(Just a few seconds North of the Perimeter on Henderson Hwy)
Fax: (204) 505-4491
Have a Question?
We understand that there are many questions that arise when a death occurs. We are available 24 hours a day, seven days a week to answer questions you may have and provide direction. Please call us if you require immediate assistance.